Destination Wedding Etiquette: 6 Tips You Need to Know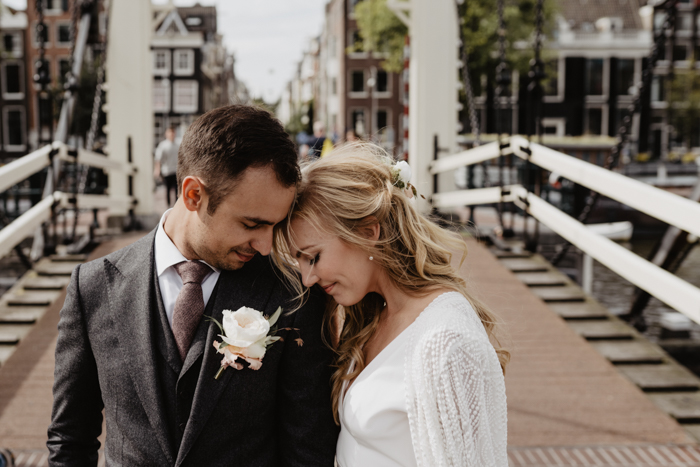 Photo by Angela Bloemsaat – Love Story Photography
This probably goes without saying, but planning a destination wedding is usually more complicated than planning a local wedding. I mean, once you've got travel involved – and all the added expense and time commitments that come with it – any planning endeavor is bound to get more complicated! While the wedding day is still very much about the couple, there are some wedding etiquette rules that couples should follow to ensure their guests have a memorable experience. From covering specific costs to providing travel details, here are our top six tips on destination wedding etiquette to help you plan.
1. Send your wedding invitations early.
Your guests will need to plan flights, accommodation, free time and possibly childcare to attend your destination wedding. So give them enough time to do this! Normally, for a local wedding, you would send out invitations at least two months in advance. However, for a destination wedding, you should send your invitations at least three to four months in advance. That means you should send your save-the-dates at least eight months (even up to 12 months) in advance, rather than the typical six to seven months.
2. Find accommodations for your guests in different price ranges in advance.
Unless you intend to pay for your guests' travel and/or accommodation, they are expected to pay for your destination wedding themselves. One way you can help your guests find the perfect place to stay is by researching lodging options before you send save-the-dates and providing that information on your website. Make sure you offer multiple options at different price points — and all as close to your venue as possible — so your guests can choose the one that works best for them. You could even go a step further by tracking down flight options or at least providing websites where guests can book cheap flights. Any stress you can take out of the travel planning process will be tremendous for your guests!
3. Let everyone know it's okay not to bring gifts.
This topic can get tricky, but listen to us! Weddings are expensive for everyone involved. Whether it's the family paying for parts of the day, the wedding party buying new clothes and accessories, or guests buying gifts, the fact of the matter at weddings is that things can get expensive very quickly. And people are absolutely willing to pay for these things because they love you! That doesn't mean you shouldn't try to cut down on some of the costs, however, and one of the best ways is to explicitly let your guests know that gifts aren't required. Your presence is enough! Just place a short and sweet message on your website and invitations so no one has to have an awkward conversation. (Chances are you'll get a few anyway!)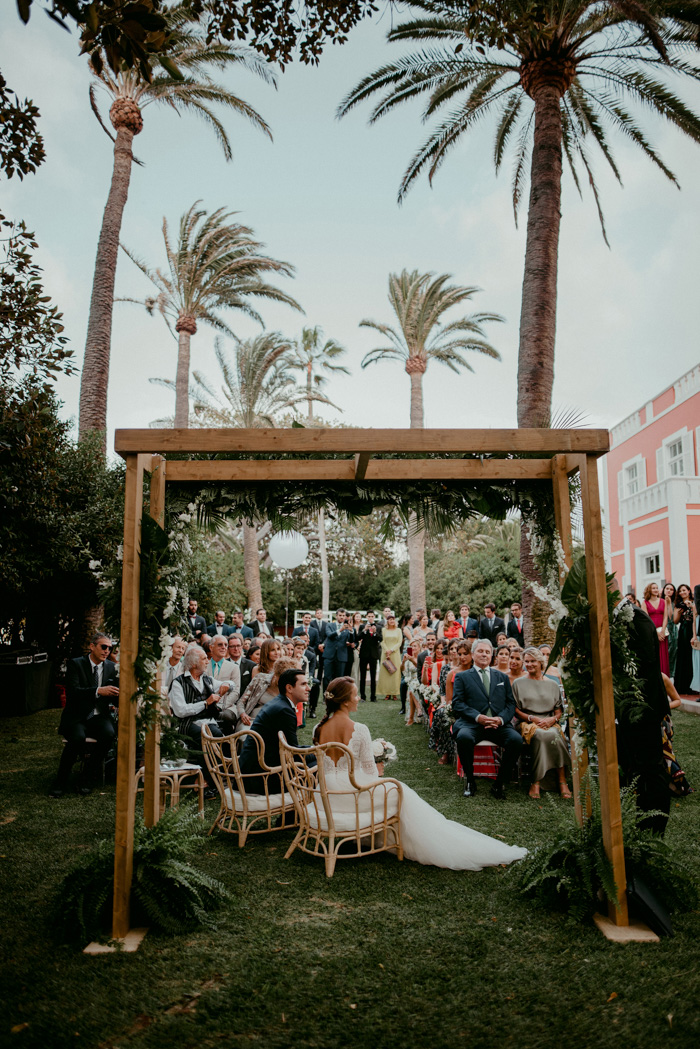 Photo by Dallas & Sabrina Photography
4. Host a welcome party or post-wedding brunch.
One way to let your guests know that you appreciate the time and money they put into your big day is to throw a welcome party or an after-wedding party—or both! Open up the traditional rehearsal dinner to all your guests to get the celebrations started early and give you both a chance to spend more time with your guests than you can get on the wedding day. Or say goodbye in style with brunch the day after, complete with a final "thank you" toast and hugs all around!
5. Pay for day passes at all-inclusive resorts.
This tip doesn't apply to all destination weddings, but it's important for couples planning to hold their wedding at an all-inclusive resort. Most guests will likely stay on the property. But if guests decide they can't or don't want to stay on the property, consider paying for the required day pass they need to attend the wedding. (You should be able to arrange this in advance through your wedding planner or the resort coordinator.)
6. Add a travel guide to your wedding website.
When traveling to another country, you and your guests have to think about currency differences, time changes, exchange rates, cultural nuances, security and so many other little things. You'll likely look into all of these things during the initial research phase of planning, so remember to record all of this information as you find it. Then, when it comes time to create your wedding website, just add a special section with all your research for guests to easily find and refer to while preparing for their journey! If you want to get super cute and creative, you can also create a printed infographic to include in your welcome gifts so your guests have an easy reference when they arrive at their destination (in case the wifi isn't working). It would also be great to add restaurant recommendations, places to visit, and anything else your guests might enjoy!
If you follow these six destination wedding etiquette tips, you're spot on! And if you're looking for more destination wedding planning tips, tricks and advice, we've rounded up these handy articles for you:
The best wedding locations for 2019
Full destination wedding budget breakdown
What nobody tells you about planning a destination wedding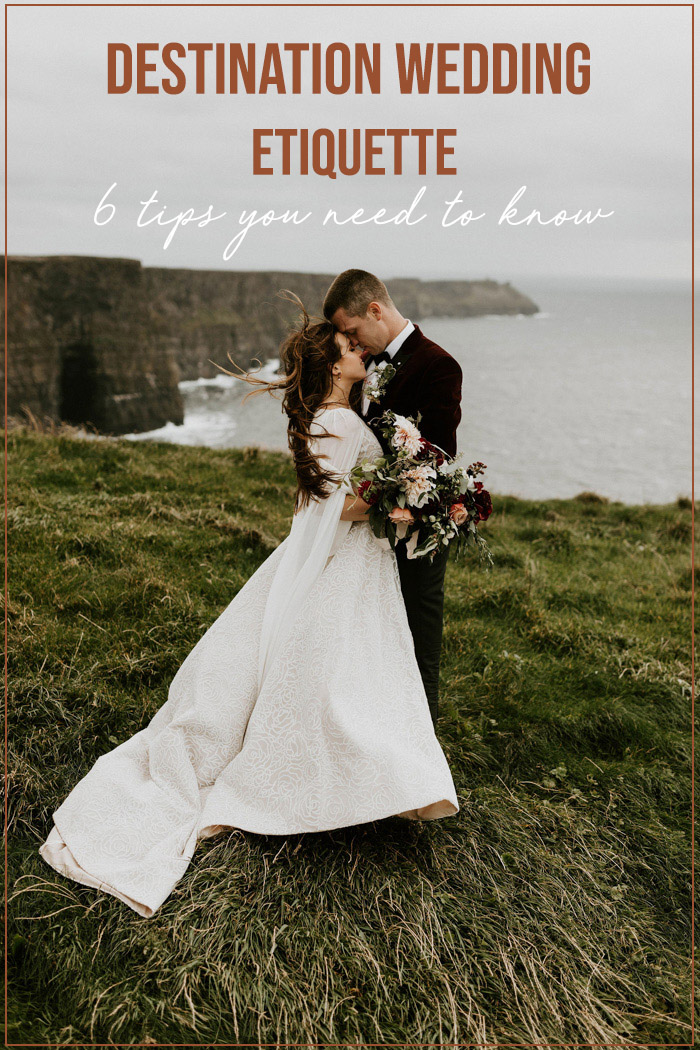 Photo by Erika Greene Photography